Het is weer vrijdag en dat betekend een nieuwe Friday Five! Het onderwerp van deze week is: Boeken die een vervolg verdienen. Dit vond ik vrij lastig omdat ik vaak wel het gevoel heb dat een verhaal goed is afgesloten. Toch heb ik twee boeken weten uit te zoeken voor deze week.
Kai door Derek Vasconi
Satsuki Takamoto is an invisible otaku teenager in Hiroshima. The only thing she has going for her is the upcoming birth of her sister. No longer will she be alone. But when her mother has a gory miscarriage right in front of her, Satsuki loses her one chance at happiness. She spirals into a deep depression, shutting out everyone and everything by locking herself inside her bedroom-for good. Her sadness, however, pales in comparison to her uncontrollable anger. It spreads like a nuclear fire, ambivalent to what or who it destroys, and won't stop until Satsuki accepts her sister's death.
Meanwhile, on the other side of the world in Evanston, Illinois, Seul Bi Rissiello can't sleep because every time she closes her eyes, she relives her adoptive parents' gruesome deaths. Why is she thinking so much about them now, ten years afterward? As she struggles with working at a clinic for the mentally disturbed, Seul Bi starts to unravel under the weight of living a lonely life and being twice an orphan. Her life devolves into a series of ominous and dangerous hallucinations that threaten not only her sanity, but her very existence as well.
As both girls struggle to understand what is happening to them, their enigmatic connection comes into focus, raising the question: What if all the suffering in your life was carefully choreographed by somebody you've never met?
Kai is een boek dat ik heb verslonden en herlezen. Ik kreeg er niet genoeg van en wilde eigenlijk echt heel graag een vervolg! Ik hou gewoon zo enorm van de sfeer die Derek heeft neergezet. Kennen jullie dat? Ik koop dan ook dat Derek snel met nog een boek komt.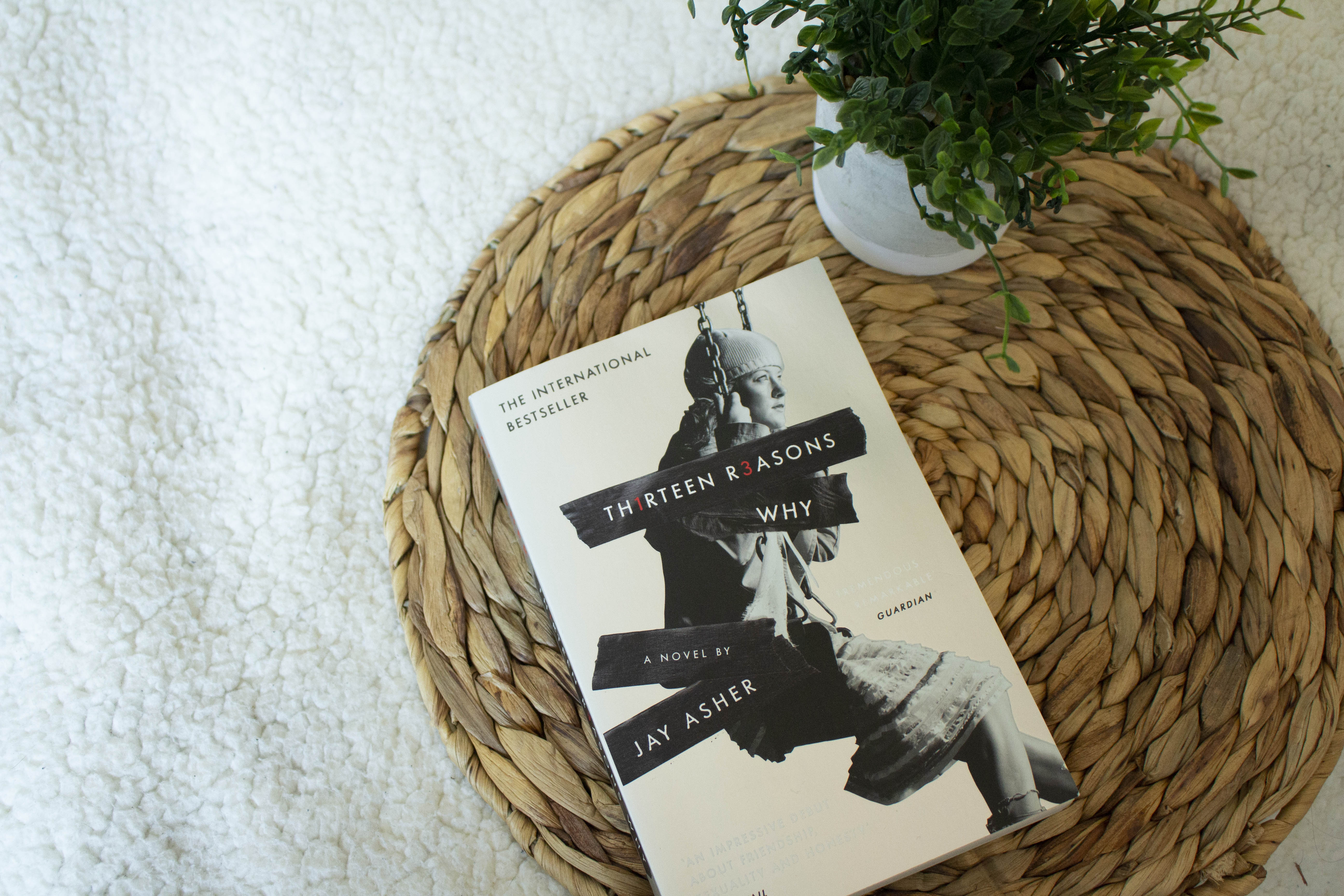 Thirteen reasons why door Jay Asher
You can't stop the future.
You can't rewind the past.
The only way to learn the secret . . . is to press play.
Clay Jensen returns home from school to find a strange package with his name on it lying on his porch. Inside he discovers several cassette tapes recorded by Hannah Baker–his classmate and crush–who committed suicide two weeks earlier. Hannah's voice tells him that there are thirteen reasons why she decided to end her life. Clay is one of them. If he listens, he'll find out why.
Clay spends the night crisscrossing his town with Hannah as his guide. He becomes a firsthand witness to Hannah's pain, and as he follows Hannah's recorded words throughout his town, what he discovers changes his life forever.
Nadat ik klaar was met dit boek had ik het gevoel alsof het een enorm open einde was. Vraag me niet waarom, maar ik wilde weten wat er verder zou gebeuren. Wat het effect van deze bandjes precies was op diegene die erop stonden. Ik wilde meer perspectieven.. Ik wilde gewoon meer!
Dit keer maar twee boeken, omdat ik er gewoon niet op meer kon komen. Ik heb de hele week nagedacht, lijstjes gemaakt, geschrapt en weer opgeschreven. Uiteindelijk ben ik op deze twee boeken uitkomen! Welk boek verdient volgens jou echt een vervolg?
Deze bloggers doen ook mee aan Friday Five! Neem een kijkje:
Nerdy Geeky Fanboy | All The Feels | Laurie's Bookshelf | Een Letter Meer Graag | Make It Personal | Live The Book Life | De Book Geek | My Thousand Lives | Verhaalverliefd | Boekenvirus | Bookalicious Journey | My Perfect Book Life | Craving Pages | Lees Mee Met Mij | Fleur Talks | Connies Boekkies | Lilred | Life As Dalinja | Hebban Young Adult Club | Lovely Off Flower | Must Mag | Sterrenregen | Wonderstruck Books | Bookish Villainy